The production value of widescreen media always seems a shame to waste. I can produce to spec, but these decisions have already been left up to me.
Adobe ColdFusion Summit

is a conference that continues to grow! Since the very beginning, I have been providing my media partnership prowess.. from multi-cam live-streaming and keynote videography to session recording.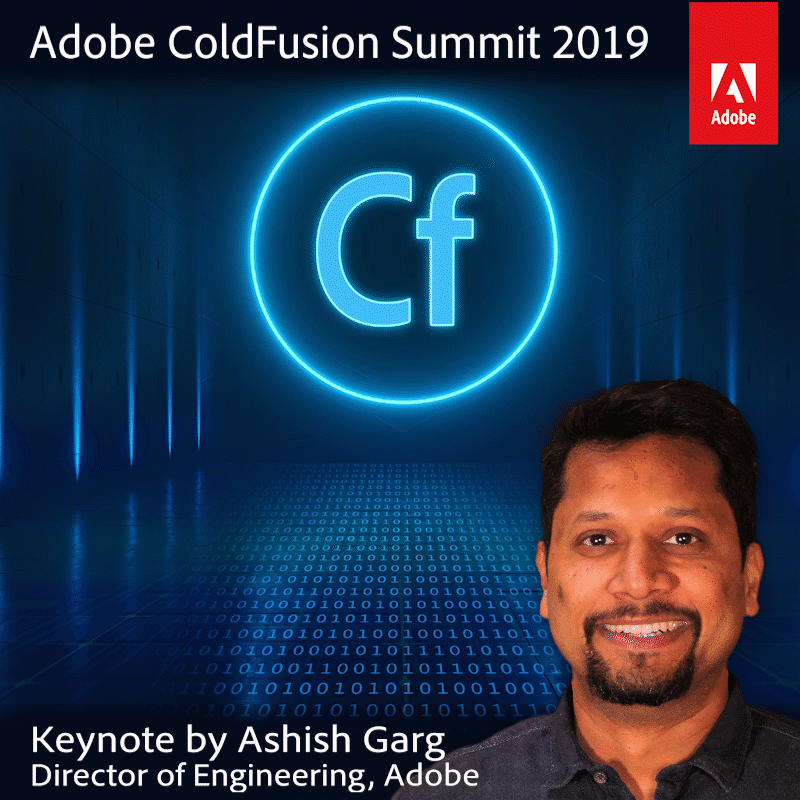 I am a long-time animated .gif addict!
I prefer to upload keynotes in several parts. This is not only for easier digestion, but also so that featured speakers can embed their talks without viewers needing to sift. It all helps spread awareness!
For promotion, especially during the run-up to conferences, I generally take brand graphics provided by the company and composite in other graphics, motion, and pretty much any dynamic media that suits the project. I produce for video and social media platforms, using animated .gifs, videos, page headers. Name it!
This was the first post-conference reel I produced for the summit in 1:1 (square) ratio. I am rather fond of it. It makes things very personable. It may be my favorite. Give it a quick spin!
Above are photos of my typical perspective, where I am recording quality audio via a line-out from the main sound board. I can both control my cameras via a remote control room and by switching and syncing in post.
Below are sessions from various conferences, as well as some more promotion and pure fun!
I am a big fan of putting people loud and proud on session covers. Here again, it brings a personal aspect to the world of tech and keeps things fresh from session to session. 
Creating several re-mixes of the intro keeps things dynamic, while not exhausting the ears viewers. It is work I especially enjoy. As in the video below, I include the presenter's output whenever circumstances allow. 
Sessions have not been without their venue and budget dependent challenges, but I have been able to take steps that leave myself less dependent moving forward. As demonstrated with the keynotes above, audio quality is full-on pro when I am able to access boards and podiums as needed.
I made and published the above promo

from the plane to Las Vegas, using only an iPhone

! It includes a

schedule summary and even an animated map

.
I don't even remember if or where I used the above .gif, but I love it. Kishore Balakrishnan and Elishia Dvorak are always so busy with running the show, this just seemed like a funny "summarization." :) 
This department is run by a great team located at Adobe's India HQ. It is a beautiful chance to learn so much more about a culture I love, from people I adore, and I hope these adventures bring me there one day!